RNative
Node.js
Lambda
Solidity
GraphQL
Revolutionizing Cryptocurrency Transactions and Trading with dyos Wallet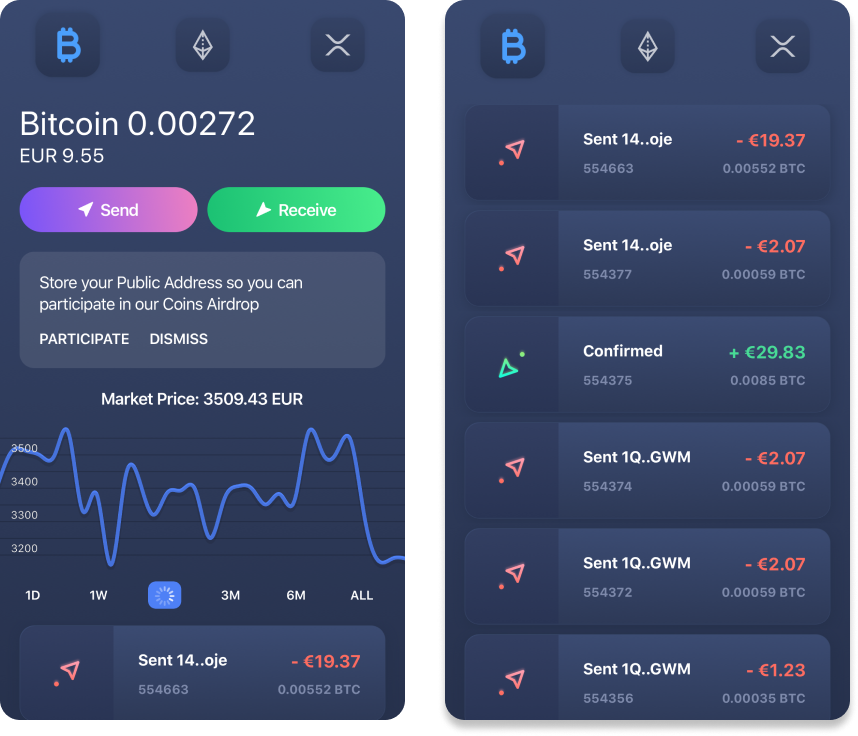 Aurora Code has worked on dyos wallet implementation: a cryptocurrency wallet project that is sure to revolutionize the way people interact with digital currencies. The wallet is equipped with the capability to send and receive a variety of different coins and tokens. Additionally, the wallet contains an integrated exchange feature that allows users to convert different coins and tokens quickly and conveniently. The exchange even supports the conversion of cryptocurrencies to fiat currencies, making it the perfect tool for digital currency trading.
Moreover, the app contains the latest crypto news, so users can stay up to date with the latest trends and movements in the market. We developed both iOS and Android versions of the app from the ground up, ensuring that users have access to a secure and reliable crypto wallet.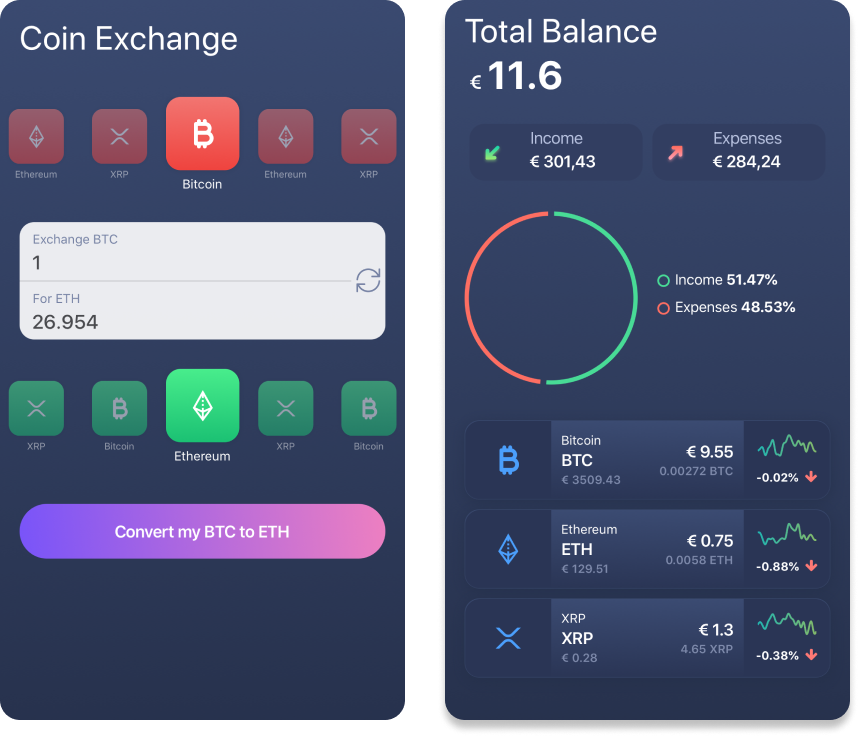 The project was a success due to our attention to detail and focus on user experience. We placed a strong emphasis on security and user privacy, ensuring that all data is protected from third-party access. We also utilized the most up-to-date technologies to create efficient and streamlined applications.
Overall, this project was a great success and we are proud of the work we have done. The wallet is sure to become a mainstay in the cryptocurrency world, and we look forward to seeing what the future holds for this innovative technology.